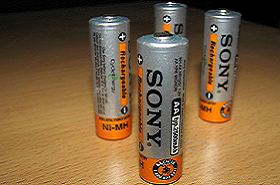 Most electronics use some sort of battery such as standard alkaline batteries. While these batteries appear to be cheap, they really aren't in the long run. Some electronics drain the batteries quicker than others (especially the high powered gadgets we have in this day and age) Read the story »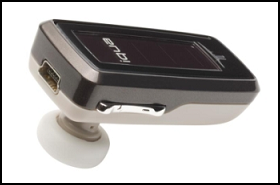 Perhaps one of the coolest green gadgets to date, someone really had their thinking cap on when they thought of the Iqua Sun – the world's first solar powered bluetooth headset. Read the story »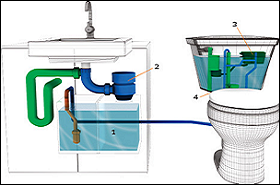 Flushing a toilet is one of those things that you'll probably do a couple times a day for the rest of your life. Multiply that by the three other people in your house, and if you do the math, you'll know that it can add up to quite a bit of flushing! Read the story »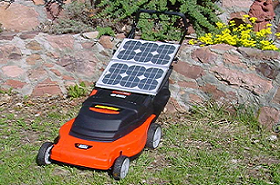 Attention all suburbanites, who wake up every Saturday morning to the hum of 32 lawnmowers buzzing simultaneously – the following product is one you need to pay attention to.
The Sunwhisper/24, made by the good folks at FreePowerSys.com, is a super quiet solar powered cutting machine! Read the story »
Green News
Green New Year
Happy New Year Everyone! Let's make it a green one! Its that time of the year again to make new year resolutions. The perfect...
Eco-Search – Help the enviroment
Which search engine do you use? Google? Yahoo? Well here is a new one Eco-Search and it is GREEN. It harnesses the same results as...
Phelps Owns The World
Okay, so it's not exactly green news, but I just had to give a shout out to Michael Phelps, the all time, leading Olympian in...
Friday Green Link List
So Friday is here, and already half way gone. Great! For those of you who are new to this blog, or maybe new to green blogs in general,...
Green Electronics
Sharp Aquos 20-inch LCD HDTV – Green!
Great Green Product – The iMac
Samsung LA40A550P1 – Energy Star Compliant
Ipod Video – A Green Product?
Green Clothing
5 Great Green Clothing Stores