Phelps Owns The World
Okay, so it's not exactly green news, but I just had to give a shout out to Michael Phelps, the all time, leading Olympian in the history of the world, ever. That's a pretty sweet title if you ask me.
To honor Phelps, I've made a little picture of how he feels: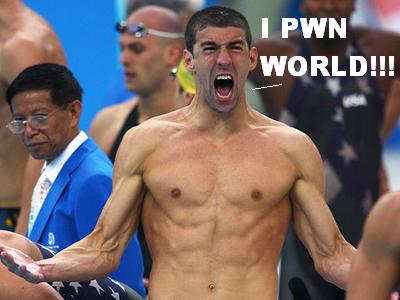 Congrats Michael Phelps, you really are the man!