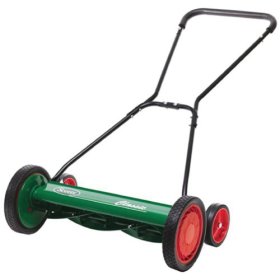 Didn't you know? Reel mowers are back in, and guess what they are the greenest a lawnmower can get. Toss out those gas guzzling, electricity using lawnmowers away and grab onto your reel mower!
Why are they back? Why are they green? Read more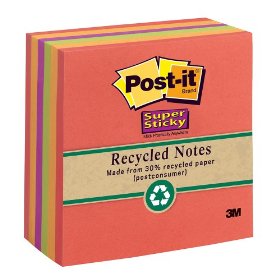 Your favorite brand of sticky notes has gone Green! The edition of Post-Its is made up of 30% recycled paper. Available in a variety of sizes. It comes in nature hues as well as previous Post-It colors and is still super sticky. Perfect for all those friendly reminders and "kick me" signs.
Okay, so it's not exactly green news, but I just had to give a shout out to Michael Phelps, the all time, leading Olympian in the history of the world, ever. That's a pretty sweet title if you ask me.
To honor Phelps, I've made a little picture of how he feels: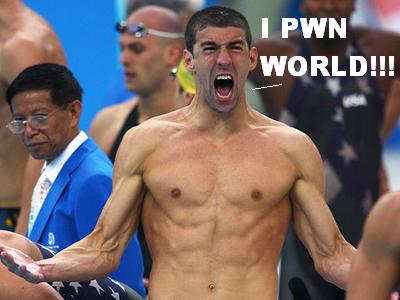 Congrats Michael Phelps, you really are the man!
Are you looking for a new web host that reflects your environmentally conscious personality? Do you want to stop giving your hard earned money to large, carefree web hosting companies that pollute the environment?
Do you want to feel like you are making a difference?
Sustainable Websites is exactly what you are looking for!
Sustainable Websites offer many of the same features that a larger, more established web host offers for a more reasonable price. We will start on the technical side. Sustainable Websites offers all of their clients 24/7/365 server monitoring, as well as daily and weekly backups. The also have multiple power sources and backup power on site, so a power outage will not have any effect on your website of data. If you have never had a power outage at you web host, this probably doesn't matter to you. But if you have experienced a disaster like a major power outage, you know how valuable these features are.
Here are some of the features that Sustainable Websites offers that may be more important to the average webmasters. Every plan includes unlimited POP email accounts, Unlimited MySQL databases, Unlimited Email Lists and Unlimited Subdomains. This is great, because you will not have guess how many databases or email addresses you will need as your website expands before you place your order.
One last feature that is definitely worth mentioning is the control panel Sustainable Websites uses.  Instead of using a cheap, basic control panel like many other small web hosts use, Sustainable Websites uses cPanel. If you are not familiar with cPanel, It's the best. That's all there is to say. Take my word for it.
Sustainable Websites offers three web hosting plans to its clients. Every hosting plan includes all the features that are mentioned in the above paragraph, and each plan only differs by the amount of bandwidth and storage space they offer.
The most cost effective plan is the entry level "Basic" plan. For only $10 per month,  you get 1000mb of storage space, 10gb of bandwidth every month.
For $10 more per month, the "Small Business" plan doubles the available storage space to 2000mb and doubles the bandwidth to 20gb per month.
If you want the top of the line package from Sustainable Websites, you will be paying $30 per month for the "Professional" plan. You get 3000mb of storage space and 30gb of bandwidth per month.
It is also worth noting that you can pay month to month, but if you pay for a whole year upfront, you get a 17% discount on each package. It's a great deal!
Sustainable Websites web hosting is a great fit for people who want a great website but are also environmentally conscious. With that being said, this isn't the place you will want to host a video download website or a forum with a large member base. Sustainable Websites is more suited to smaller, professional websites. One of the main benefits of Sustainable Websites is their size. They are the opposite of a host like Godaddy, where it takes 10 minutes to get someone on the phone. Sustainable Websites prides themselves in their personal relationships and customer service with their clients. If you want the customer service people to know you by your name, than this is the host for you.
Sustainable Websites offers great green services at a great price. They offer almost everything larger hosts offer, but are small enough so you can develop a personal relation with them. If you want to free yourself from the trap of large web hosts who pollute the environment, don't care about you personally and charge outrageous price, than Sustainable Websites is for you!
So Friday is here, and already half way gone. Great!
For those of you who are new to this blog, or maybe new to green blogs in general, I'd like to start a new tradition here at GreenerBuyer.com where every Friday, I post links to really good stories – whether they be inspiring, thought provoking, sad, happy, great, terrible, or whatever. That way you can get a full platter of what's going on in the green world. Hope you enjoy these stories as much as I did!
1. Yale Grad Student's Off Grid Tiny House – This was a really cool article about a Yale Grad student who decided to take action and instead of blowing all her money on regular housing, spent it on something better.
2. Green Singles Dating Site – Are you looking for that special someone? Maybe you'll only date eco-friendly people, maybe only vegetarians…whatever the case, I'm sure you'll find them on GreenSingles.com. If you go green in no other way this year, at least date someone who is!
3. Jatropha Plant To Power Tractors – There are quite a few other countries out there that are growing millions of acres of Jatropha – which is a plant that produces perfect diesel fuel that can power any diesel engine without any processing whatsoever. Why aren't we doing this, people!??!?
4. Find Out Your Solar Potential – This may be the coolest site I've seen yet. Ever wondered just how much money a solar paneled roof would save your family? Have you ever wondered if it was viable to even think about setting up solar panels? Well, with this amazing site that uses Google maps to the extreme, you can find out for free.
5. Adopt An Acre – Do something nice with that extra bit of cash you may  have laying around. Head over to nature.org (a trusted site), and check out their "Adopt and Acre" program. There are many different types of land to choose from in many different countries. So it doesn't matter if you like mountains, or if you're more of a rain forest person, there are plenty of opportunities to help out