If you're looking for a television, chances are, you're going to be bombarded with choices. "Do I get this one or that one? Do I get a LCD or a normal? HDTV? What?" If those are questions you're asking, do not fret…Everyone asks them. But, include another question in that list: "is it environmentally beneficial?" That will limit televisions down and then you'll start to see that some really stand out for you.
One of those televisions is the Sharp Aquos LCD HDTV. This TV really is great if you're looking to watch a movie or if you're looking to just enjoy yourself watching television. Because of the size and the fact that it is wide screen, watching any movie really becomes a great time because of how crystal clear the LCD and HDTV mixed together is. Both alone are great, but when you add the two components together, it is absolutely fantastic.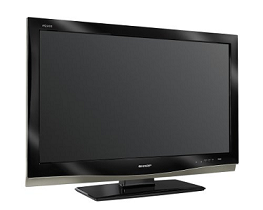 When looking at price, though, you just can't beat it. Four hundred and thirty dollars for this television is just too good a deal to pass up. You're getting a clear looking tv, the ability to watch widescreen movies and then you're getting to do a good thing for the environment. Now, I am sure you're asking how you can help the environment, so let me answer that for you.
When Sharp made this television, they went in and designed a component that made it incredibly energy conservative without taking away from the overall picture. Because you are using less electricity while watching a movie, you are spending less money on your electric bill (it may not seem like it from month to month, but look at it yearly and the savings do add up). But more importantly, you're using less electricity so less energy is used and that means less CO2 emissions into the atmosphere. Whatever part you can do to help the environment truly is a great thing.
So, if you're looking for an inexpensive television and one that will give you a good experience and an environmental good feeling, check out this television. This reviewer gives it an 8/10. I would have liked to see them use recycled plastic for it, but the energy thing is still great!
If you're looking to get a computer and at the same time try and do something good for the environment, chances are, you're going to want to check out the Apple iMac, 17-inch, 1.83GHz Dual Core. When push comes to shove, you want a machine that is going to do the job for you and this Apple machine with the Intel chip inside really is one of the best computers out there.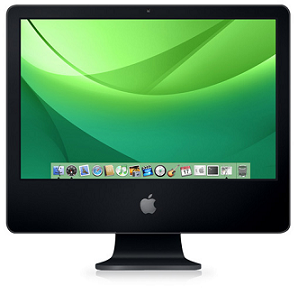 But, it all depends on what you're trying to do which is what most people won't tell you. If you're a gamer, go back now, this is not for you. But, if you are an environmental person with the need to design things or use it for more media related things, the iMac is exactly for you. The white design is aesthetically pleasing which is great if people might see the machine. What looks better? A black, ugly machine or a cool looking white machine? The white one.
The dual core makes it a faster machine and one that won't crap out on you if you put it work. This is a computer that, if you decide you want to watch a full length video, will play that video will exceptional clarity. You won't be groaning and saying, "Stop skipping! Why is it so blurry?" These machines are exceptional and I can't say that about every computer out there.
But, chances are, you're wondering one more thing. How green is it and how much good can I do by buying one? Here's my answer. Because the machine is made from recycled plastic, the plastic will come to good use in the machine rather than being thrown into the environment. Any sort of recycling is an incredible step towards going green. It seems that Apple has found their niche. On top of that, the computer has a good energy conservation system which means it doesn't require as much electricity to run wonderfully.
The iMac is a fast, durable, nice looking machine that gives back to the environment in a little way. If you're thinking of getting a new computer and want to give back to the environment, consider trying out the iMac. You won't be upset.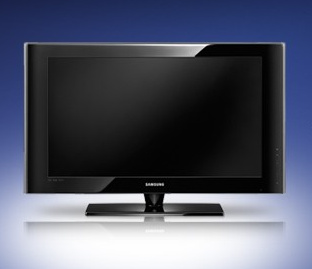 After Samsung released high-end series 650 which was also known as series 6, they decided to roll out an affordable series. This is the Samsung's new A series which is commonly known as series 5. We got a LA40A550P1 for review. This series cost under $2500 and is very affordable for the quality. However, Samsung has tried its best to not to compromise on the quality of output.
Design
As we open the box, there was no surprise because the model had a glossy finish and was completely black. This is a typical Samsung look and most of the high end models also have similar design. The bezel was broad and the stand also had the similar finish. We were surprised because there were not many ports on the rear. We could just find a small window with input and output at the bottom right. The sides of the bezel had a silver finish which gave the model a stylish look. Samsung has kept this model very simple in design yet it looks stylish and classy.
The front panel has a simple Samsung logo in the center of the panel below the screen. The Samsung model gave a very pleasing look. It has touch-sensitive controls on the right side of the Samsung logo. This is one of the few models in this range to have touch sensitive controls. We are happy to see that Samsung has not compromised on features in mid-range models also.
Features
Samsung has provided good connectivity features. This model had 3 HDMI ports, PC in which is also known as VGA in or Wiselink, AV in and out ports. There is one audio out. However, we were shocked when we could not find a headphone out. This feature is essential when playing games or watching movies and someone is sleeping besides you.
The LA40A550P1 has a 40-inch screen with full HD 1920 x 1080 pixels. It has a contrast ratio of 30000:1. We find the picture to be sharp and response time was 5ms, which is good.
It has a digital picture which compiles with HD Tick certification. Samsung has also provided a color enhancer which displays the primary colors accurately and makes sure that the picture is truly natural. The remote control is also good. All the buttons can be gained access to easily and there is good space between them. However there are no LEDs which mean that you need to peep hard into your remote control for finding the buttons.
Samsung has provided a DNIe+ image processor which can provide advanced images. Samsung also claims that it enhances the display of motion images. This model comes with three entertainment modes optimized for Sports, Cinema or Gaming.
This model can be easily mounted on wall and comes with auto wall mount support. The weight of the model is about 20 KG so you can easily shift it from one wall to other.
Performance
Samsung has provided a new menu system with the new models. Now it's possible to tweak any settings. You can adjust gamma settings, backlight settings, brightness, contrast and temperature. There are also other regular options which are found to tweak other settings like brightness, color etc.
We played a HD DVD on this model and we were surprised that this series has similar features and picture quality which is found in high-end models of series 6. The controls were pretty similar and we were happy that LCD of middle range are also completely equipped.
We saw the quality of picture degrading when we increased the sharpness. We could not see any changes in the sharpness but could find lines on the screen as we were increasing the sharpness. So we recommend that sharpness is very good by default and don't try to change it.
The color and contrast were awesome. We could see the changes when we were tweaking the contrast and color. The motion pictures are also displayed very smoothly and we could not find any jaggies. We played James Bond Casino Royale and the pictures were pretty smooth.
We also connected a PS3 with this LCD and played the famous game counter strike on it. We also played Grand Theft Auto. We conclude that color and contrast are simply great. Motion pictures are as clear as series 6 which cost more than $5000.
We also connected this model with Dell Laptop via HDMI port. We displayed some PPT files. The text display was great. We found the text to be a bit unclear initially but after adjusting contrast ratio everything was fine. We also played a movie and the display was good. We still think that Samsung could have improved the display of moving pictures.
The sound output was simply great. Samsung uses SRS TruSurround XT. The sound was 3D and we heard it from every corner of the room, we found it same everywhere. This model truly gives a feel of digital cinema hall. It has two NiCAM speakers each having 10W RMS.
We also tested, Picture in Picture mode and found that second window can only display input from your satellite TV. We were a bit disappointed as you cannot watch two movies on this model simultaneously. Maybe it's because Samsung does not want to compromise on quality from HD sources.
This model is not one of those which require very high power consumption. It requires just 240W and consumes less than 1W on stand-by mode. Samsung has also provided auto volume leveling which can be seen as a good alternative of noise reduction. We could find that there was no noise and so we are giving credit to this technology for no noise.
Conclusion
We consider this model as a revolution in middle range LCDs. It has great color and contrast. However fine details are just average and display of motion pictures can also be improved. Sound quality is good, however there was no noise reduction we could not find any noise and we were impressed by auto volume leveler. The SRS surround sound effect is great and is better than few high-end LCD as well. The voice is clear and we could easily understand human voice even if there was noise in background. The model is priced at $2000 and we think Samsung has provided very good features in this range. Samsung has focused on middle man. This model is best in its own category and beats Sony Bravia model of this range as well. It's good in $2000 and worth every penny spent in buying it.
After using a CD player and a bunch of cheap MP3 players which could hardly store a hundred songs I decided to get an iPod Video. I was highly satisfied once I got it. And instead of worrying about what songs to keep, I was worried about running out of songs to put inside! At the time the 30GB was the latest model but nowadays you can get more storage. But believe me unless you have thousands of CDs you'll probably be able to fit your whole music collection into the iPod.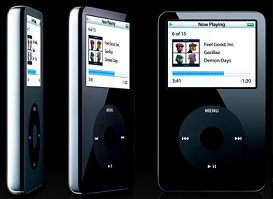 As for the sound quality, it's great and you can do more than just play music. You can also play games on your iPod, store pictures, and watch videos. The games that it comes with get kind of boring after a while though. I recommend getting Pacman or Tetris which can be obtained via iTunes. In case you don't know what that is, it's the software that comes with your iPod and if you happen to lose the CD you can just download the latest version online. That software will sync your music along with anything else you can store on your iPod.
But Is It Green?
Anyway, now for the green stuff. Being an eco-friendly dude I wasn't going to purchase just anything. I did some research on it before pulling my wallet out to pay for it at the counter. To be honest I was expecting it not to be eco-friendly. Luckily, my expectations were wrong. While it might not seem that buying this little device contributes to well being of the environment it actually does. Why? Well for one it cuts down on the manufacturing of CDs/DVDs as they can easily be bought in digital format via iTunes. Another thing is the life span – iPods generally last longer than a conventional CD player. Since it has a built-in rechargeable battery you don't have to keep buying new batteries that you'll later have to throw away and will eventually rack up at the local landfill. Last but not least, iPods are RoHS compliant which means they have reduced or eliminated hazardous materials such as lead, arsenic, etc. Not to mention that Apple has recently cut down on packaging material, which saves millions of pounds of cardboard (trees) and plastic.
It's good that Apple has made sure their name is well as I would have been really disappointed in them to have such a name and be a threat to the environment. Overall the iPod Video is not only helping you enjoy your music but the environment as well.