A Green Hosting Dream
DreamHost.com, one of the most well known web hosting companies on the planet, are still to this day offering great services in return for very little money. For instance, DreamHost can provide 500GB of free space and 5TB of bandwidth along with many other killer benefits such as unlimited databases, emails, ftp accounts and support for a multitude of other products for as low as $6/month.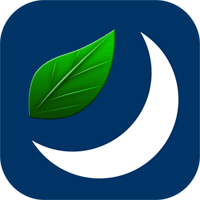 Most importantly, the first stage DreamHost.com took to go green was calculating the total amount of what they were wasting, and after they had finished calculating all the waste, they came up with t a total equivalent to 545 average sized homes. After they had the total of waste figures, they started thinking about how they could significantly reduce it, and they came up with some pretty easy and fundamental solutions:
1. Massive recycling from employees (cans, paper, scraps, computer parts, etc…)
2. Turning lights off whenever they can.
3. Using paper that was only used on one side.
4. Reduce vehicle usage.
5. To save even more energy, DreamHost has invested in "Emission Reduction Credits" that are selling non electricity emissions.
DreamHost really want to make a concerted effort to save energy and do all they can for the "green" cause, even if it means investing money to buy special credits for saving electricity. More web host companies should go green like DreamHost did, and they showed us it is possible to run a business while saving electricity and the environment at the same time. Can you imagine how much electricity and waste would be saved if all the major web hosting companies made a genuine effort to "go green"? It would be almost unbelievable.
At the DreamHost web site, you can find a page that is shows they are a green company, and even have an updated Certificate of Carbon Neutralization. DreamHost is one of the first companies that use green products to save energy and the environment – even if the costs are higher. They realize that saving the environment isn't always cheap, but well worth it in the long run, especially for customers that truly appreciate the efforts of such a large company. I am sure they will continue to save electricity and keep their green status, and I hope more and more companies will follow DreamHost's environmentally friendly example.
So what more can you ask for:
1. Great hosting and related services, at crazy low prices.
2. Massive effort to go green in a time we really need it.
If you're considering buying hosting anytime soon, then DreamHost.com should definitely be on your list. They even offer a free domain with most hosting plans, so you have no excuse!
Cheers to DreamHost for being a fantastically green company.
Additionally, if you enter the code "greenerbuyer" when signing up for hosting at Dreamhost, you'll receive MASSIVE discounts, and TWO free domain names, not one, but TWO!