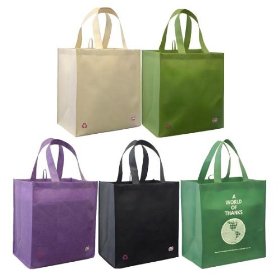 Here is a great way to go green, by using re-usable grocery bags. This is great because it something you will use often and can make a big difference in terms of product waste. Read more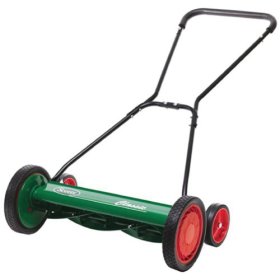 Didn't you know? Reel mowers are back in, and guess what they are the greenest a lawnmower can get. Toss out those gas guzzling, electricity using lawnmowers away and grab onto your reel mower!
Why are they back? Why are they green? Read more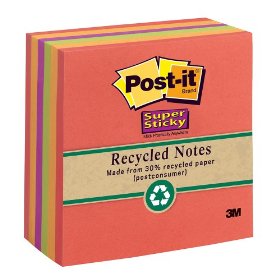 Your favorite brand of sticky notes has gone Green! The edition of Post-Its is made up of 30% recycled paper. Available in a variety of sizes. It comes in nature hues as well as previous Post-It colors and is still super sticky. Perfect for all those friendly reminders and "kick me" signs.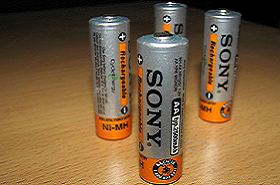 Most electronics use some sort of battery such as standard alkaline batteries. While these batteries appear to be cheap, they really aren't in the long run. Some electronics drain the batteries quicker than others (especially the high powered gadgets we have in this day and age) Read more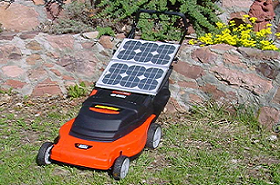 Attention all suburbanites, who wake up every Saturday morning to the hum of 32 lawnmowers buzzing simultaneously – the following product is one you need to pay attention to.
The Sunwhisper/24, made by the good folks at FreePowerSys.com, is a super quiet solar powered cutting machine! Read more